Remember these little fellows …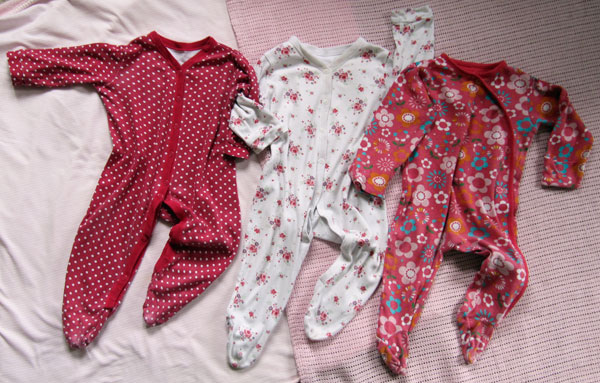 … which I introduced you to here.
Well I am pleased to take you on the second half of their transformative journey. After taking a photographic record of them, they were destined for the scissors … a big and brave step … but a necessary one …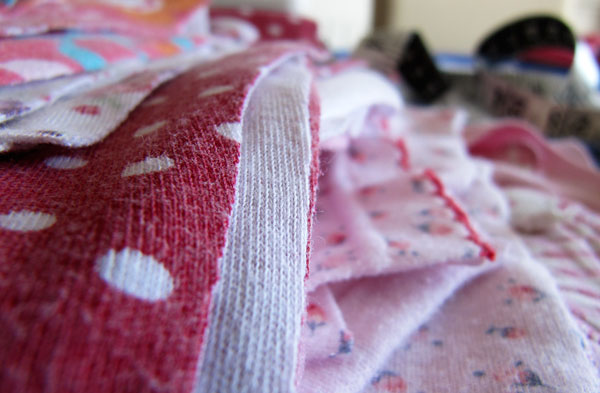 … and then the cutting board …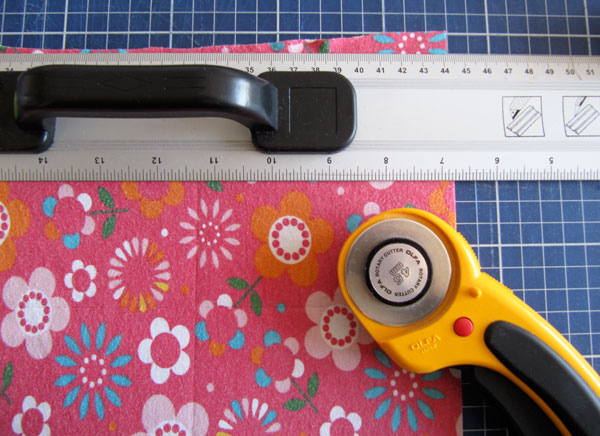 … to produce a lovely pile of patterned squares …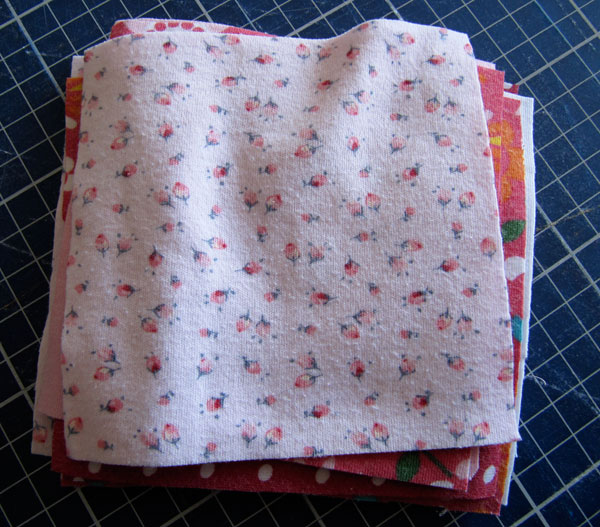 … ready for some stitching …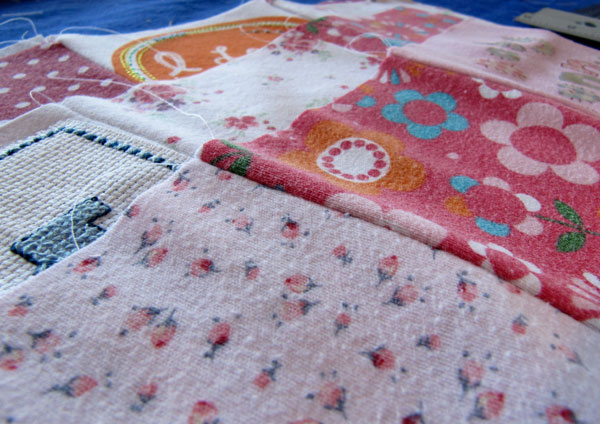 … the stitched squares were then edged, using some fabric from a baby blanket …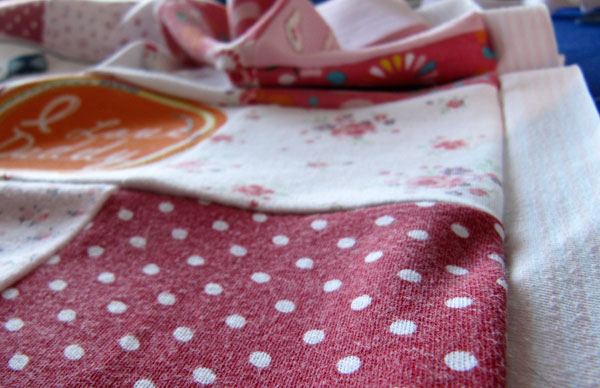 … to make something that looks a little like this … have you guessed what it is going to be yet?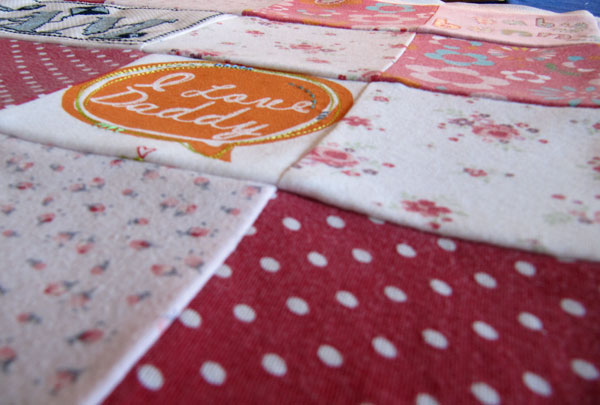 Why yes! It is a patchwork cushion full of love and memories!
I backed it with another blanket …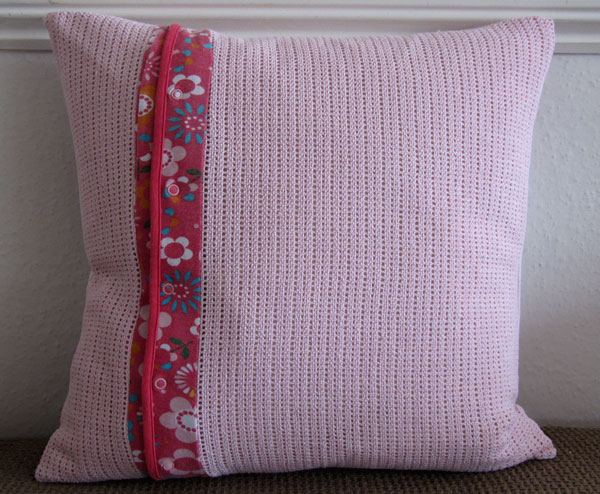 … using the poppers from one of the sleepsuits for a fastening!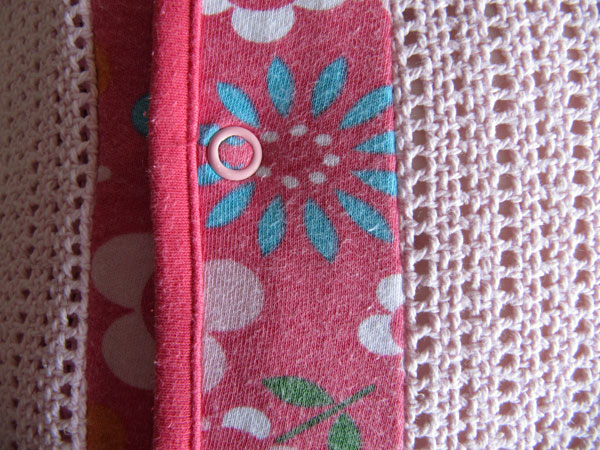 I love the contrast of textures the blanket brings to the back of the cushion.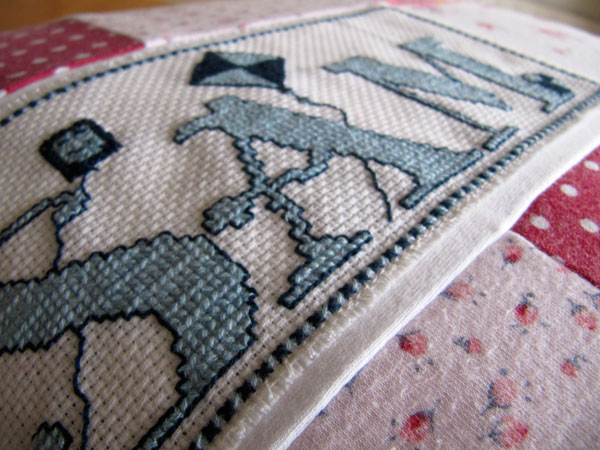 My friend particularly wanted this beautiful piece of cross stitch included which was made for her Son and carries a special sentimental value for her …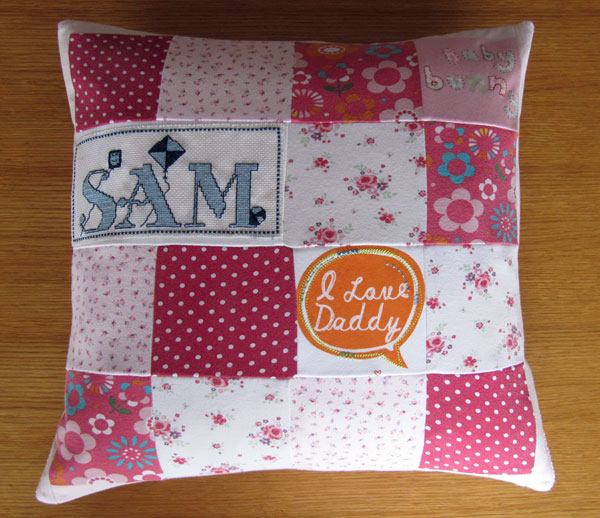 … and I think it fits in perfectly.
I really enjoyed this project, it was an honour to be trusted with a precious pile of baby clothes, and I am feeling really pleased with how it turned out.
I would love to make more of these – or use a similar technique to make quilts or blankets – I see possibilities with children's clothes, little girls dresses, boys t-shirts … the only limit is your imagination! If you would like to talk to me about possibilities and costings please use the 'Contact me' button at the top of the page to get in touch.
Isn't transformation a beautiful thing!