A special feel good friday celebration this week ~ as I have finally completed the quilt I started over twelve months ago!! Oh yes! A big ta-dah moment indeed!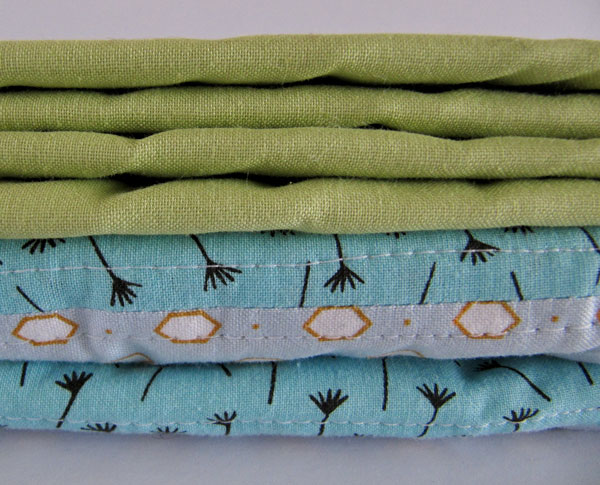 I have been following a quilt block tutorial by Jeni at In Color Order ~ she posted instructions for one block each month, throughout the year, so that all twelve blocks could be stitched together to make a completed quilt! And I am quite impressed with myself that I managed to keep up with it and to actually finish the quilt properly!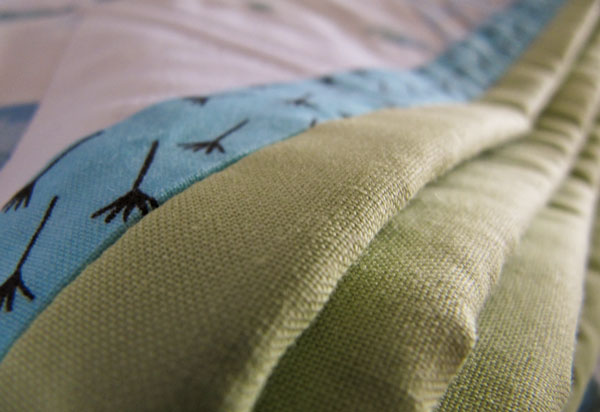 So here it is ~ in all its completed glory!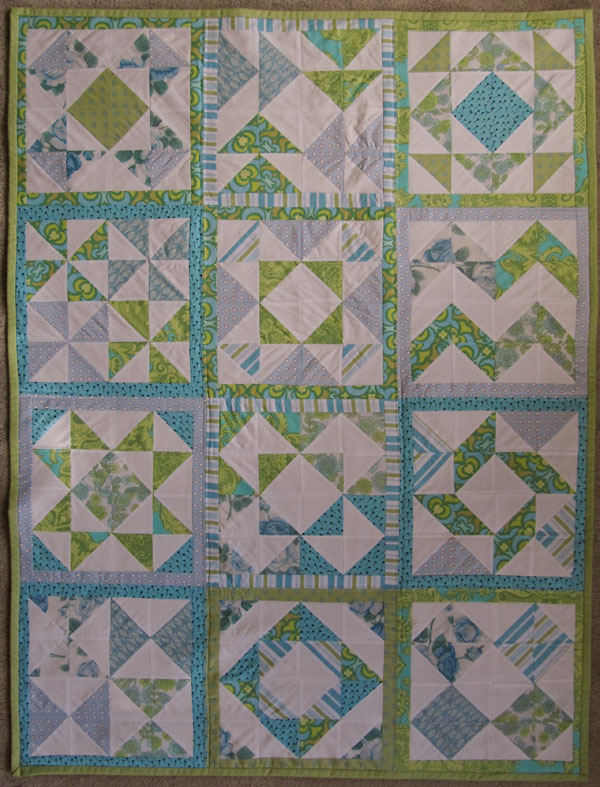 I chose to use up the remaining print fabrics as sashing around each of the blocks … I have noticed that people often use white which gives a lovely clean and fresh look … but I was inspired by this quilt on flickr to use colours, and I love the brightness it brings to the finished quilt.
For the reverse I used one of my favourite vintage sheets …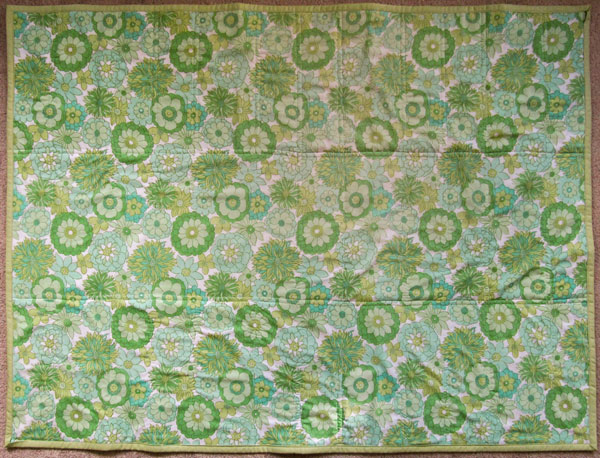 … which has a beautiful soft feel to it.
You can see on the picture above that I kept the quilting to a minimum … using tramlines horizontally and vertically … this is partly because I am still very much a learner … but also … I like to feel some movement in the fabrics of a finished quilt, I find that some very decorative quilting is so dense that you kind of lose the feeling of layers … maybe that's the point … but I just like it this way!
You can see the quilted tramlines on the front in these pictures …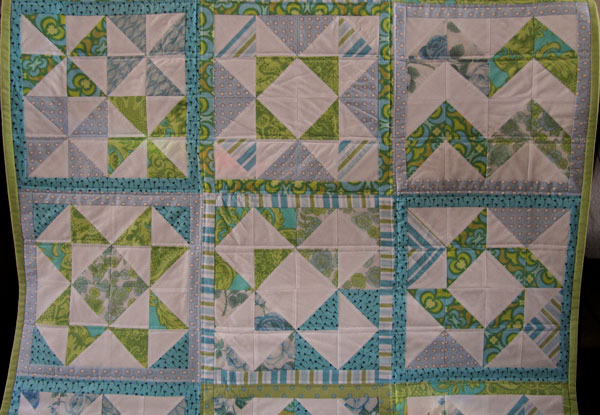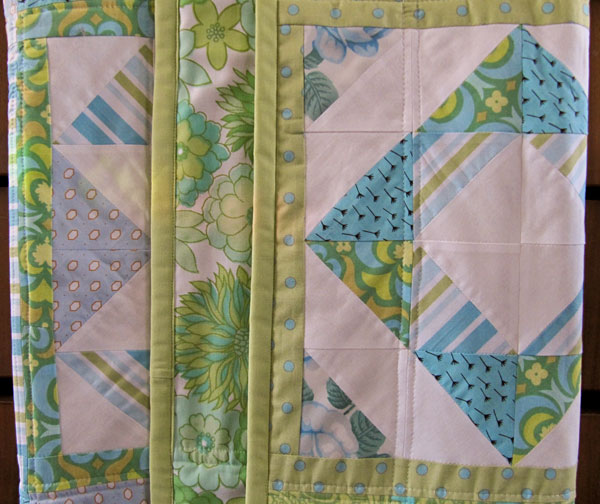 I am especially pleased with the binding … I adapted a really helpful tutorial from Petit Design Co I found that using a double layer of fabric has given the binding a density and weight which is very pleasing … and machine stitching it meant that I was able to bind it in an afternoon … my previous hand stitched binding on a much smaller quilt took me about two months!!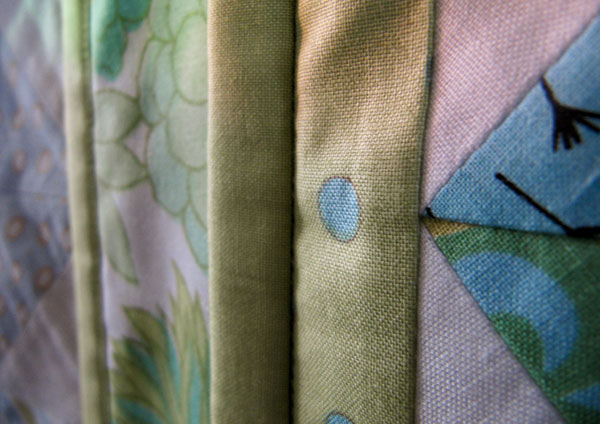 There is still so much for me to learn in the world of quilting ~ skills to hone ~ techniques to perfect … and I am sure many experienced quilters will see nothing but faults in this one … but it is my third completed quilt, and with each one I finish I see progress. And that is a good thing.
So there it is! And it is all mine! Completed and beautiful.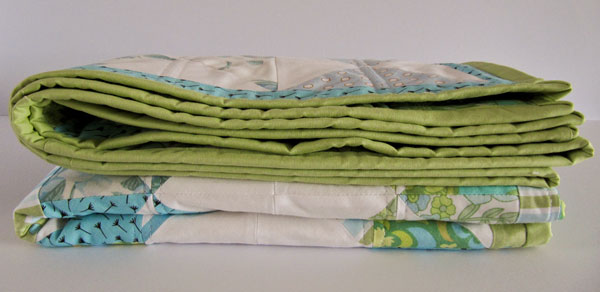 And a few other little highlights of the week include …
~ a lovely snow-dusted woodland walk with a favourite friend ~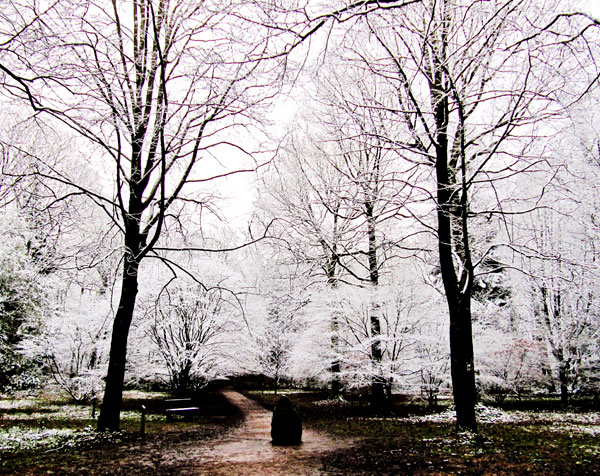 ~ two … yes, two dinners and a lunch cooked by friends last weekend ~
~ BBC Radio … so much variety … I am loving it ~
~ watching Wallander on DVD under a blanket in front of the fire while it is snowing outside … perfect cold weather viewing ~
~ eccles cakes … made for winter ~
and
~ Pinterest … you can find me here ~
Wishing you all weekend full of good things and shining lights!