I don't know about you, but I am finding the London Olympics so inspirational. I am feeling in awe of the work, the years of training, the dedication and commitment of the athletes. The wonders of human achievement and the rewards of hard work. but it is not just the winners, the gold medals, but also the stories, the team work and the beauty of human ability which has moved me.
I have also been inspired this week ~ in a very different way ~ by this beautiful magazine …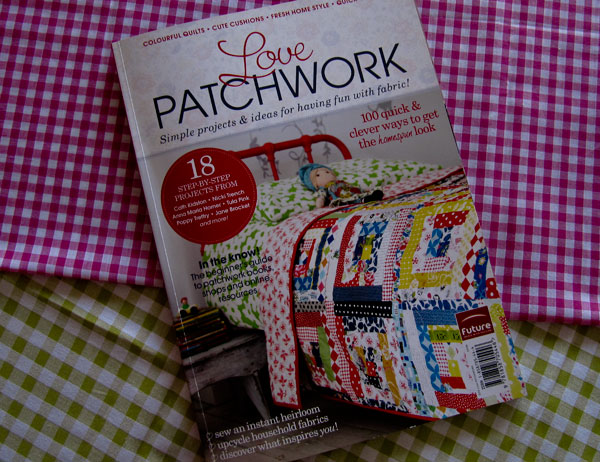 … which I treated myself to. I was drawn to those bright colours, full of joy and happy. And page after page of vibrant cheerfulness …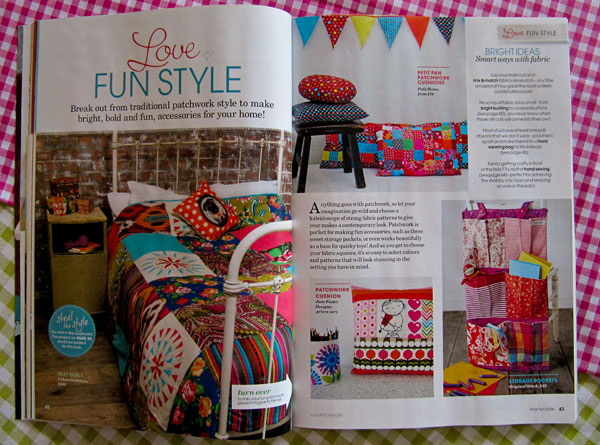 … I am usually quite conservative in my use of colour ~ choosing tones and coordinates in just one or two shades ~ but these beautiful creations are making me want to mix it up a bit more ~ zing up my zest levels …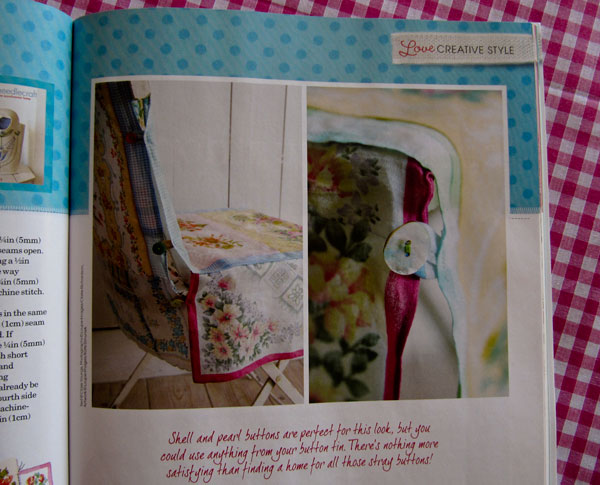 … and it is full of new ideas too ~ like this chair cover made from old handkerchiefs and scarves …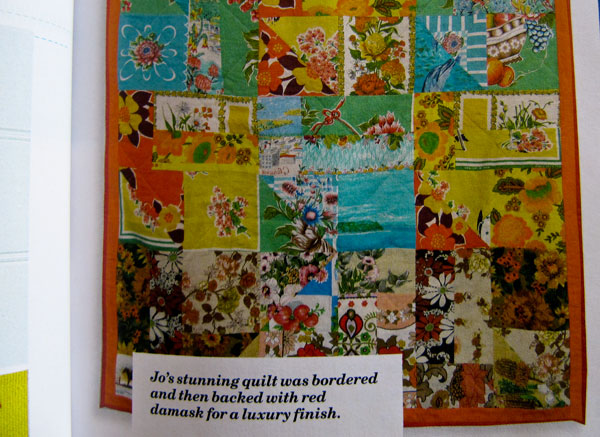 … and this gorgeous piece of patchwork made from reclaimed teatowels and curtains … loving that vintage feel!!
I am now going to be scouring the local charity shops not just for vintage sheets, but tea-towels, head scarves, handkerchiefs … in fact anything with colour in it!!
So, all in all, the air feels alive with possibility ~ the taste of success is palpable ~ and a drive to keep going, keep going, keep going and try something new, is pushing me on. Do you feel it too?
Oh, oh ~ nearly forgot, just a little reminder that lemon loves is now on facebook ~ there's a linky button top right ~ come over and give my page a 'like'!