Just popping in to share some recent goodies that I have added to my growing fabric stash …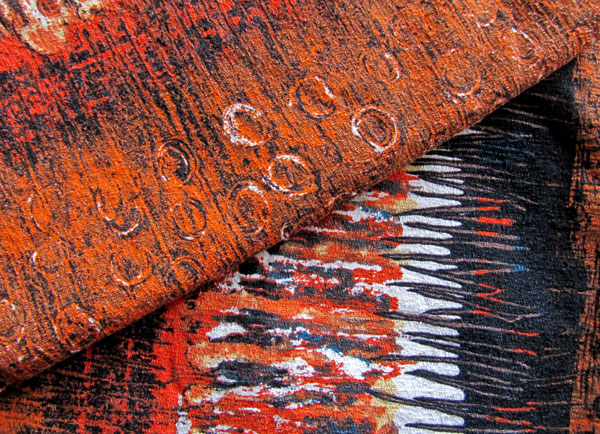 … I found this today, at one of my favourite hunting places, Echo, it is a beautiful barkcloth, in fact two pieces of vibrant, abstract, beautifully textured fabric, which I can't wait to transform …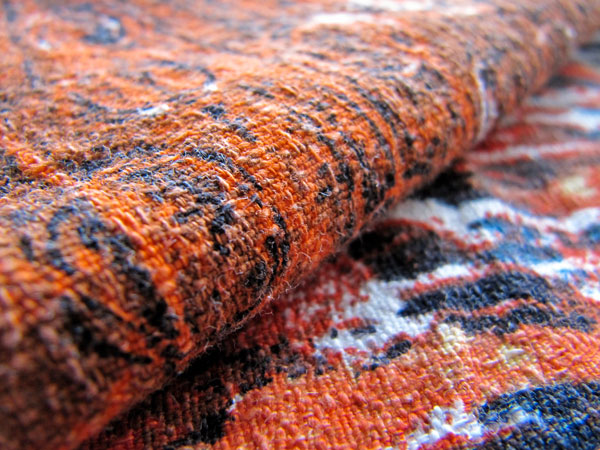 … the texture of barkcloth makes me so happy, luckily, I recently found this piece too …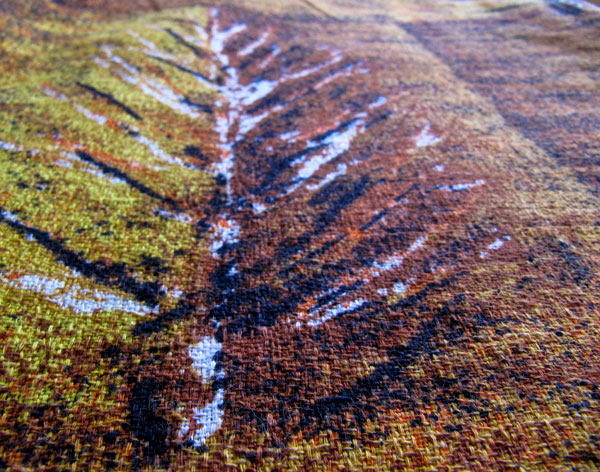 … gorgeous autumnal colours in an abstract leaf print.
I have also found a couple of pieces of reclaimed fabric with a vintage feel, first up, this teal and turquiose rose print, which was a skirt for sale in a local charity shop … it is now two lengths of lovely fabric …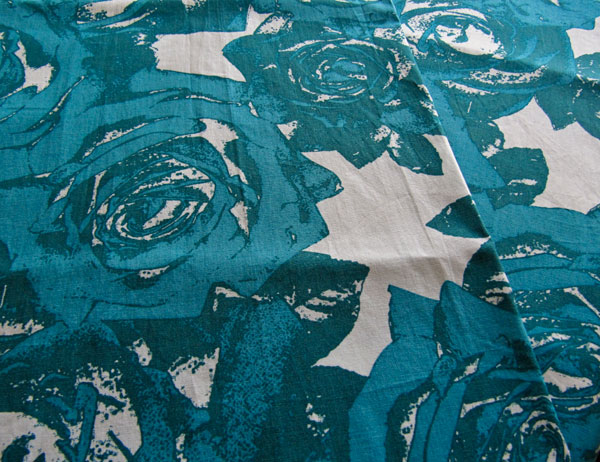 … and this brightly coloured abstract print – again from Echo … brighter than my usual choices, but I think I am going to enjoy working with it!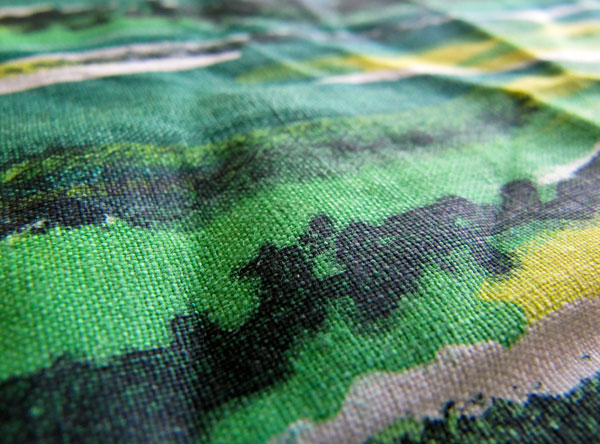 Finally, I have found a couple of pieces of reclaimed linen … one of my staple fabrics to work with …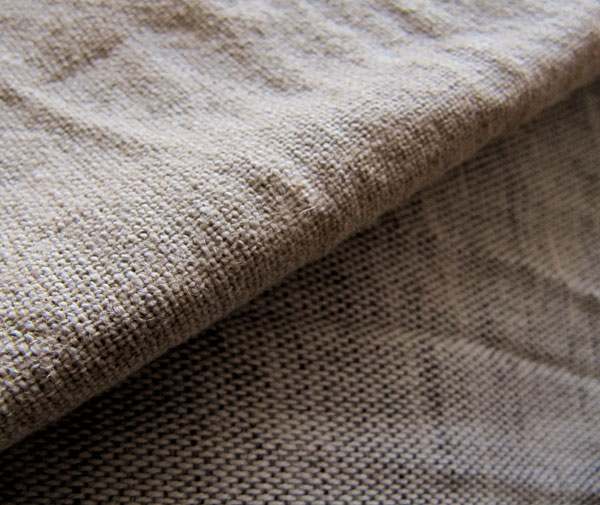 … love that weave and texture!
This weekend I am hoping for a day of stitchery, and also some brightness so that I can set up a photo session for my completed bags …
… hoping the weekend brings whatever it is that you need too!