I am sure it was barely a brief moment ago that I was cradling my newly born niece in my arms … and now she is about to leave home and head out into the bright and exciting world to study at University! So, what better way to mark her pathway to independence and adulthood than with a quilt!
This one has been in the planning since last Christmas – and in progress since Easter when I started collecting fabrics – yellow has been one of her favourite colours since she was little! I mixed it up with some greys and a dash of teal, choosing a range of contemporary prints and vintage fabrics from the 50′s, 60′s and 70′s … ooh – and there is even a little bit of 1990′s Laura Ashley curtain fabric in there!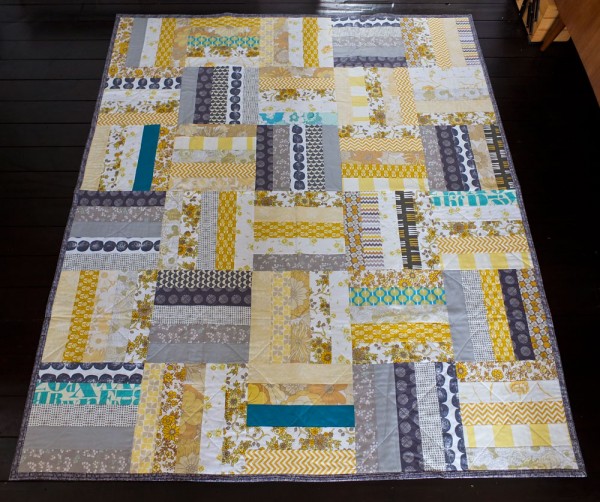 On the reverse side I used a mix of vintage sheet fabrics from my stash.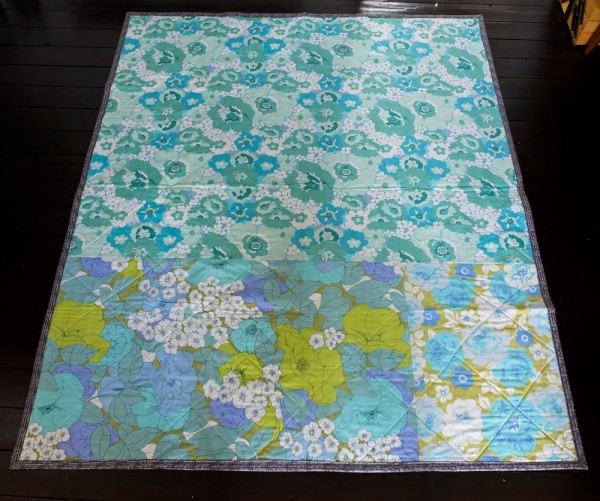 And I binded with a dark grey modern print, using this fabulous tutorial, which always keeps me on the straight and narrow with my bindings!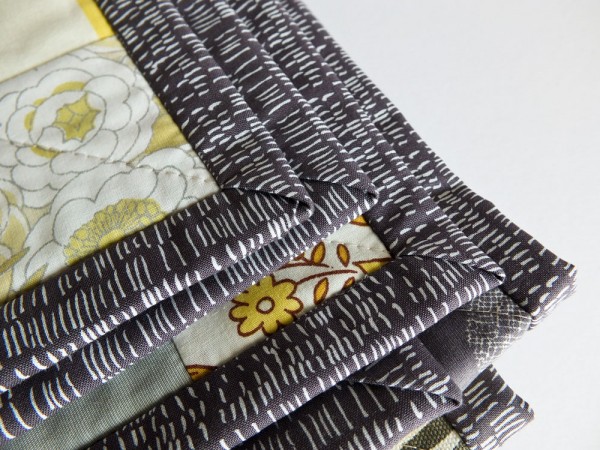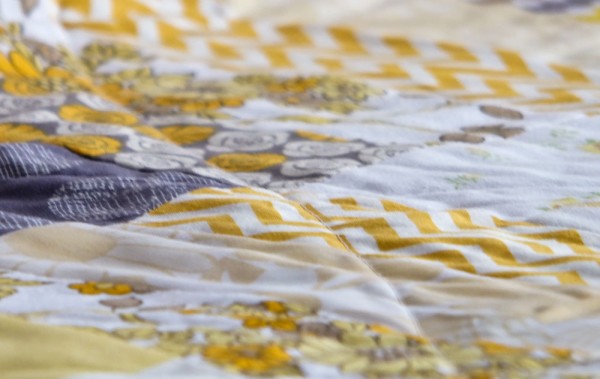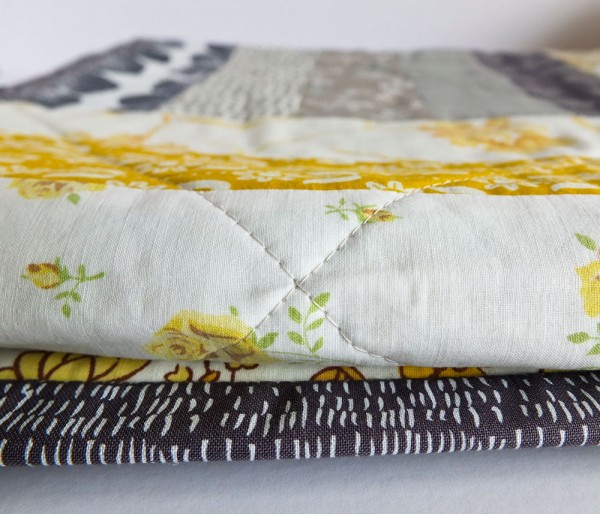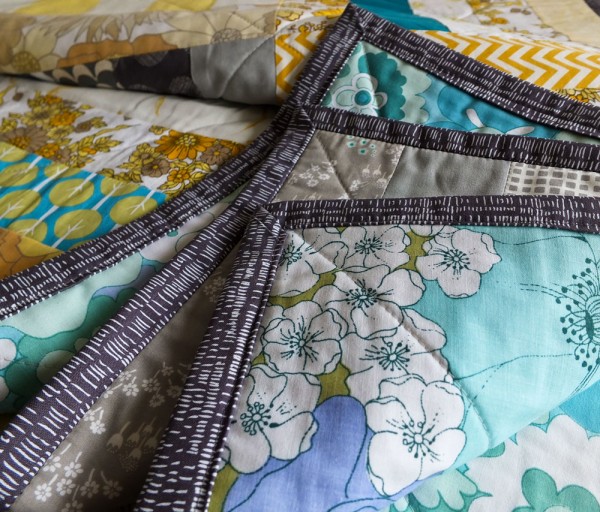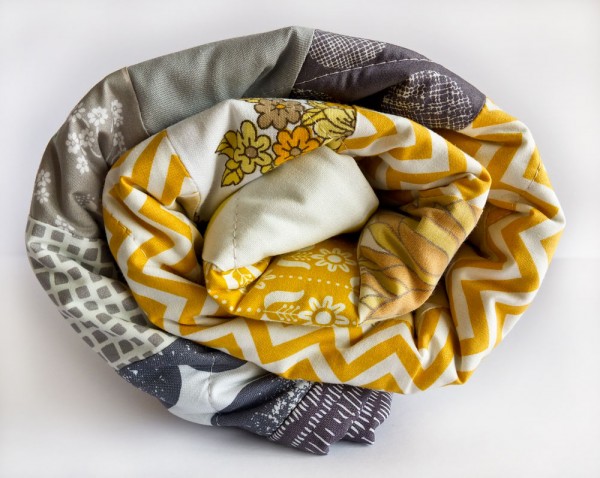 We travelled south this weekend, to spend some precious family time together, and to gift this very special 'leaving home' quilt.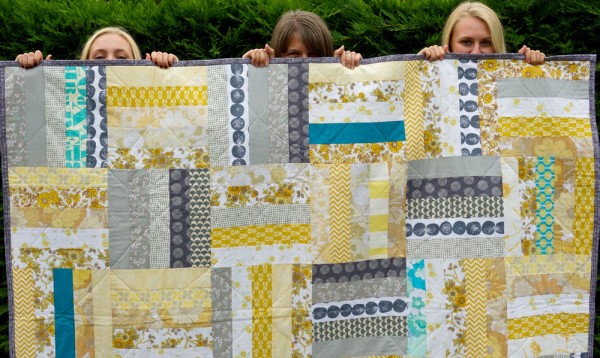 I think she loves it!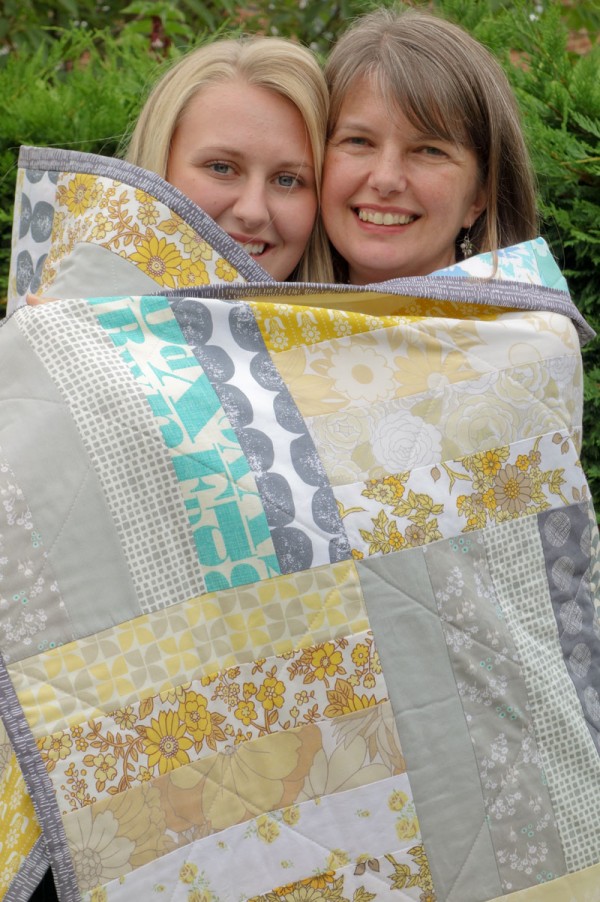 And I am wishing her well – and knowing that she is going to do fabulously!