I love making these little fellows, they are such a lovely way to showcase some of my favourite fabrics, and mixing and matching has long been one of the 'best bits' of the whole stitchy process for me.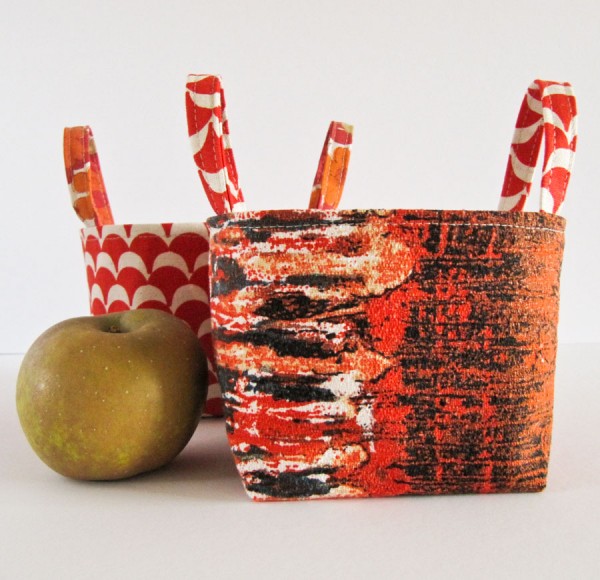 This gorgeous barkcloth in particular was treat to work with, it is a design called 'Vibration', by Nicola Wood and was printed in the early 1960′s by Heals. The 'experts' tell me that this is a particularly sought after fabric. I consider myself very lucky to have found some in a local shop. It is beautiful indeed. And matching it up with a brand new print by fabric designer Ellen Luckett Baker's recent 'Stamped' collection bring out the connections in colourways that span the decades.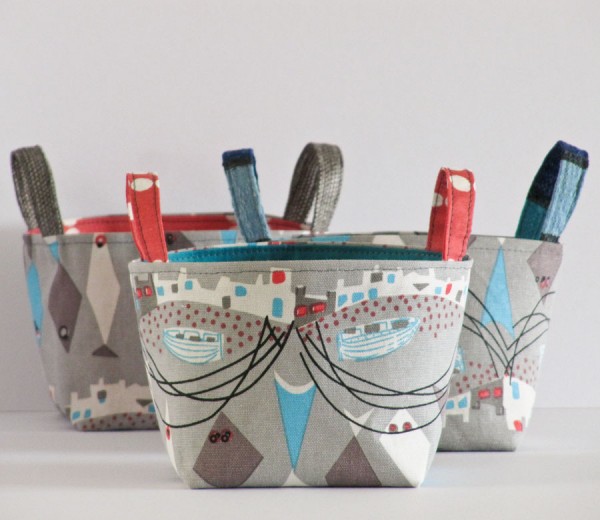 These seasidey little beauties have a story to tell. This beautiful fabric was once a tea towel. Part of a range printed by the V&A, reproducing designs from the mid century era, this one is based on a furnishing textile designed by Rhona Park in 1951.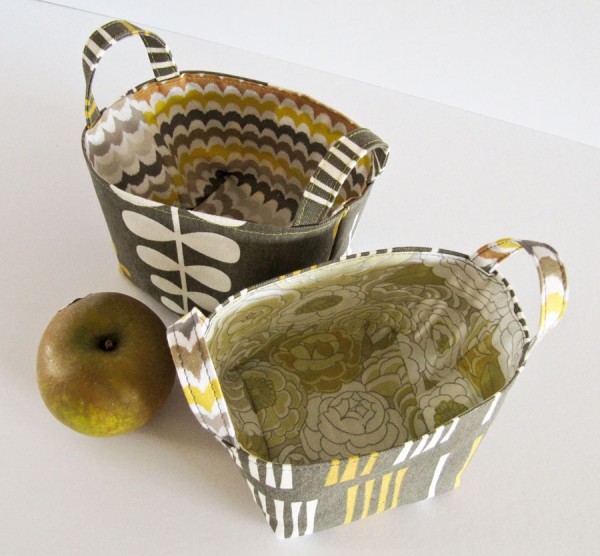 And here is one of my all time favourite vintage floral sheets, these soft yellow and grey flowers have lined a few bags, nestled into a quilt or two and now are showing off the graphic strokes of Jessica Jones's 'Picket' design, part of her Outside Oslo range which now seems impossible to source anywhere!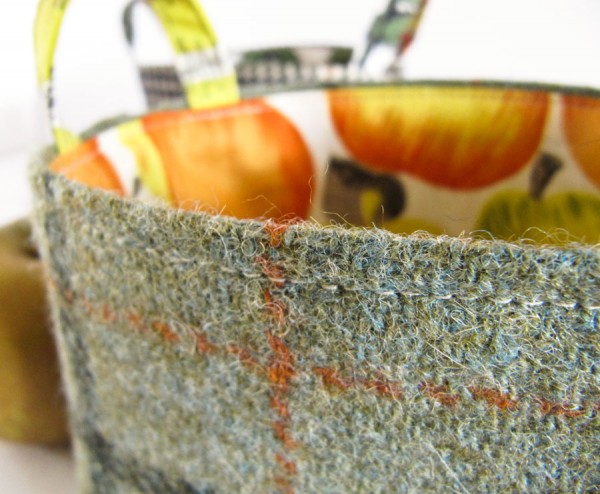 The glorious softness of this reclaimed wool weave, the colours of the land, so tactile and evocative. Sitting together with another reclaimed favourite, I like to think that this bright apple print dates from the 1950′s, but base that only on the colours of the design and the feel of the cotton. The two fabrics together, lending each other colours and references, feel both frivolous and dignified to me.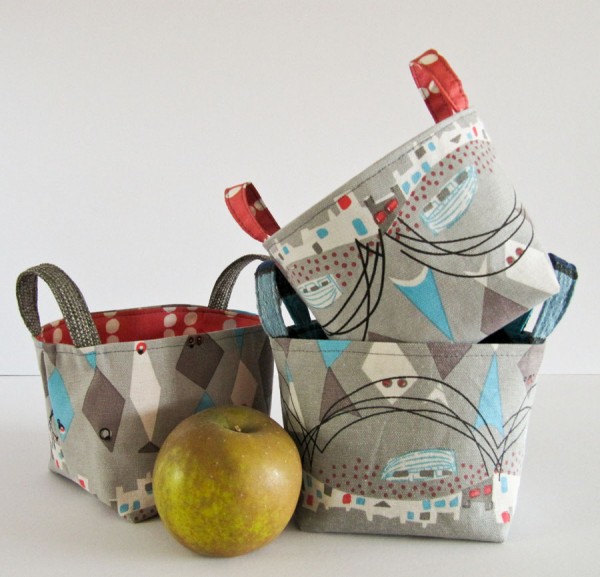 And all of these baskets are now available in the lemon loves shop, right here!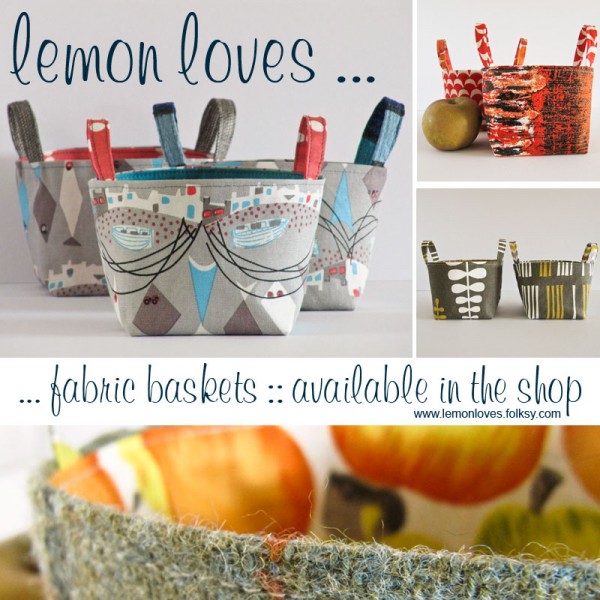 Although I am not entirely sure I am ready to part with any of them!