After a sleepover at our house last summer, my nephew asked me how much it would cost him to buy one of my quilts ~ he's ten! And so the mission to make him a quilt for Christmas began!
I found some lovely printed fabric at the Eternal Maker in Chichester, and then set about matching up fabrics from my ever growing stash.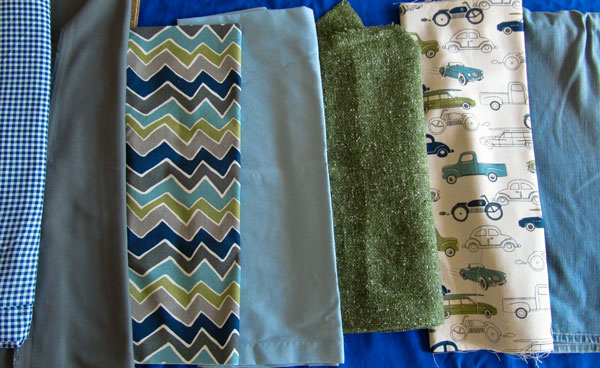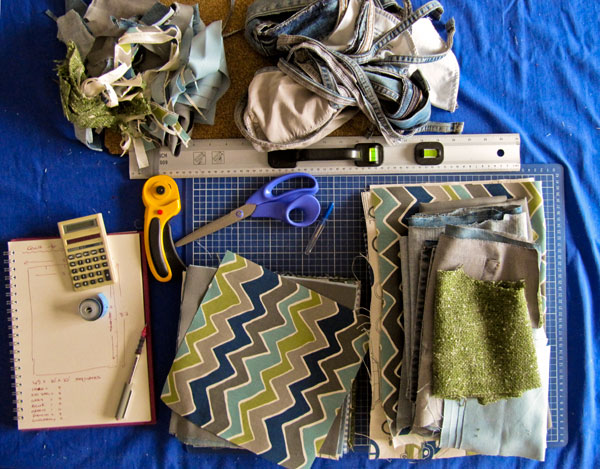 I wanted to add something personal – and so two pairs of my husbands old jeans were donated to the cause!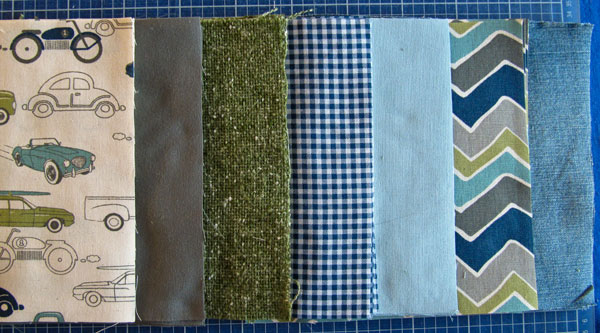 I decided a simple patchwork of large squares would be 'boy-ish' enough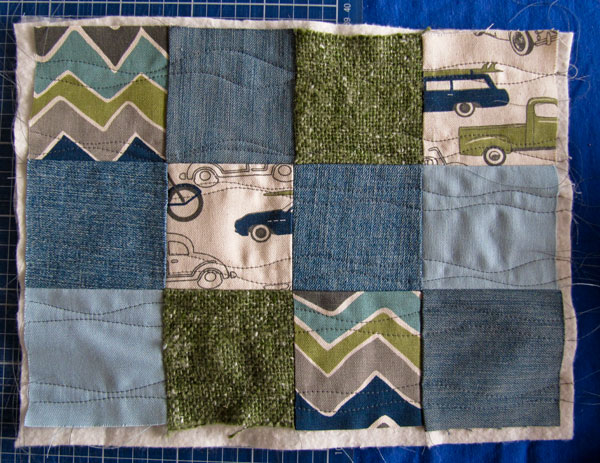 I stitched a small test block, to see how the quilting would look. My first attempt at wavy lines.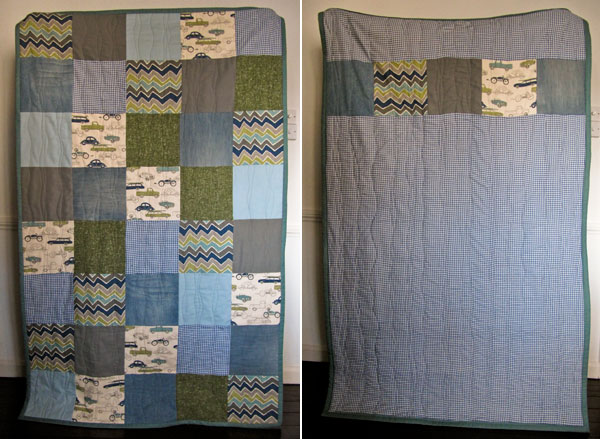 And the finished article – completed on the Sunday before Christmas – just makes me smile!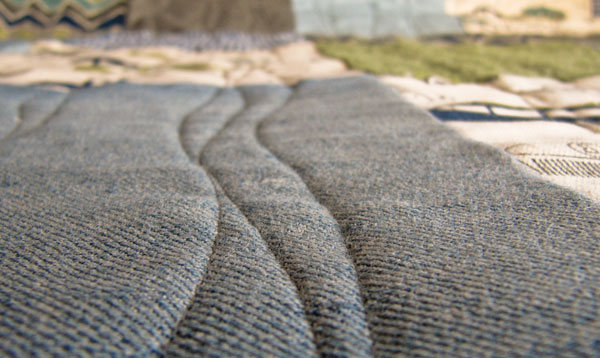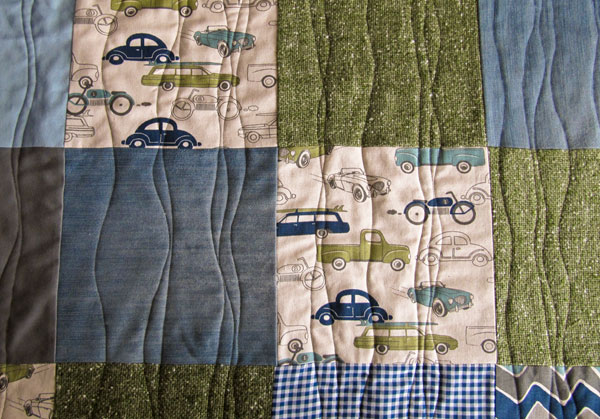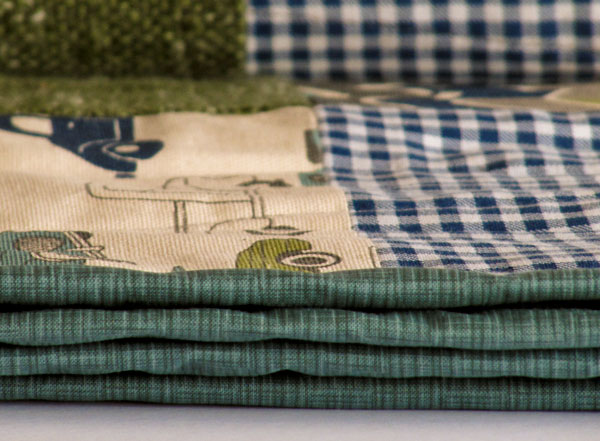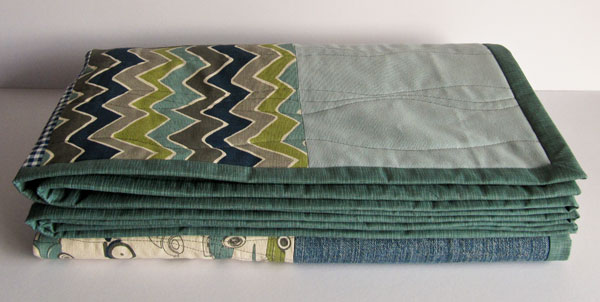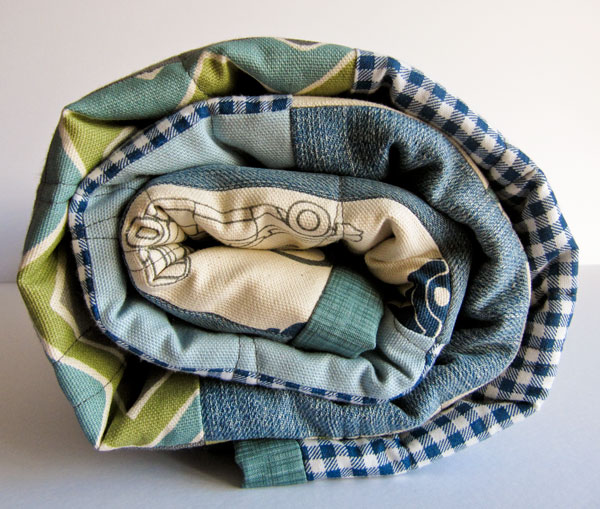 He was allowed to open it when I saw him on Christmas Eve ~ and he loved it!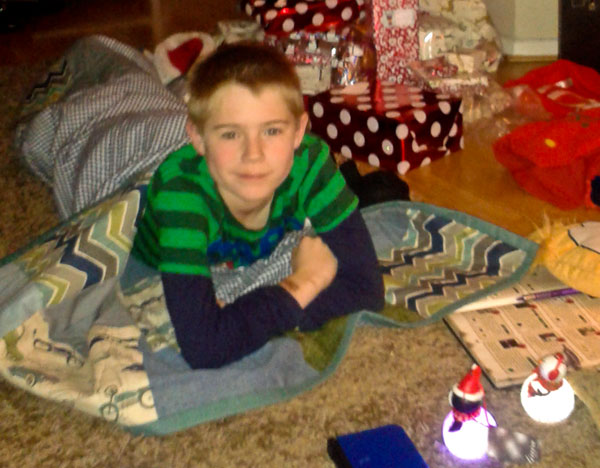 We were emailed this photo hours later, with the message 'he's hardly moved off the quilt'!
Happy nephew ~ happy me!