A friend of mine had seen this cushion that I made a couple of years back …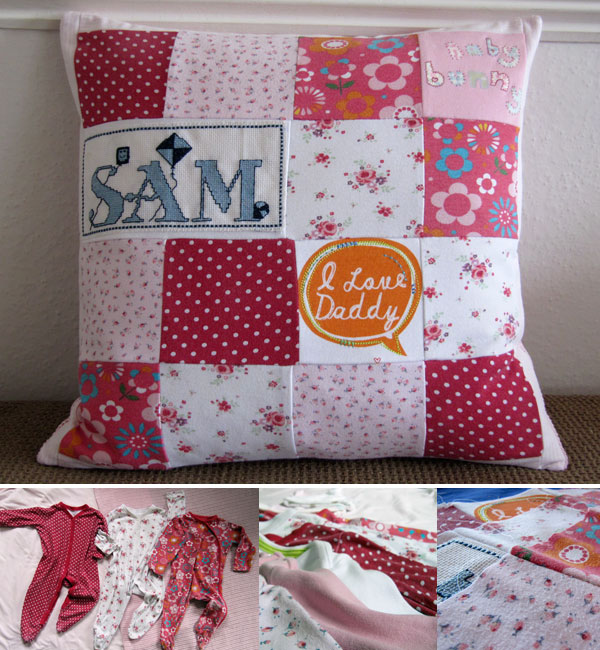 … and asked me if I could make her a quilt using her little boy's baby clothes. Well, YES! And so the big trial run began – never having quilted with stretch fabrics before it was going to be interesting!
She delivered a huge bag full of gorgeousness to my door …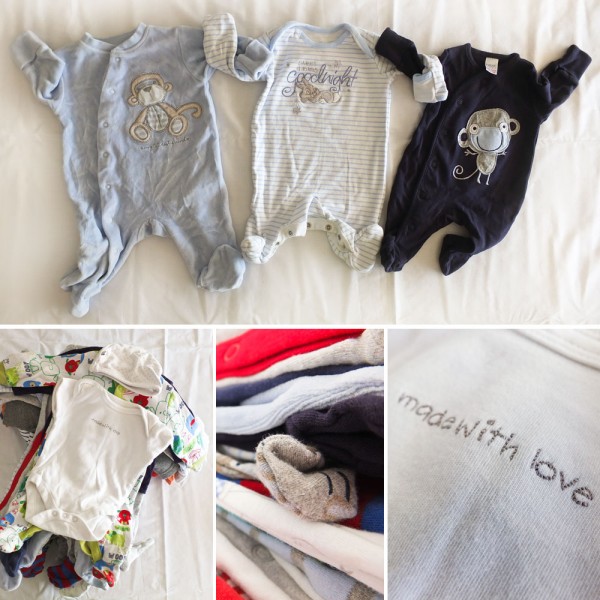 … which soon transformed into rows of squares …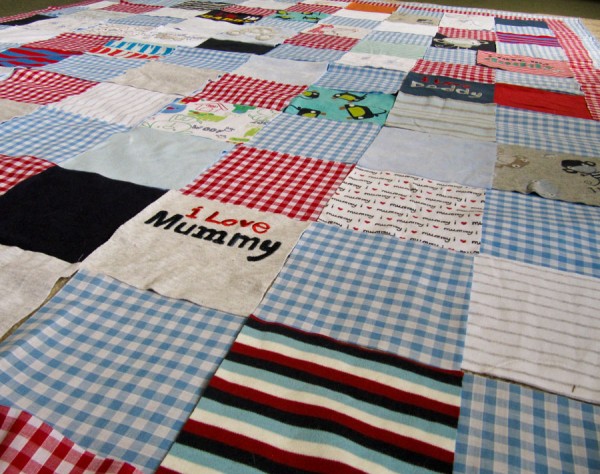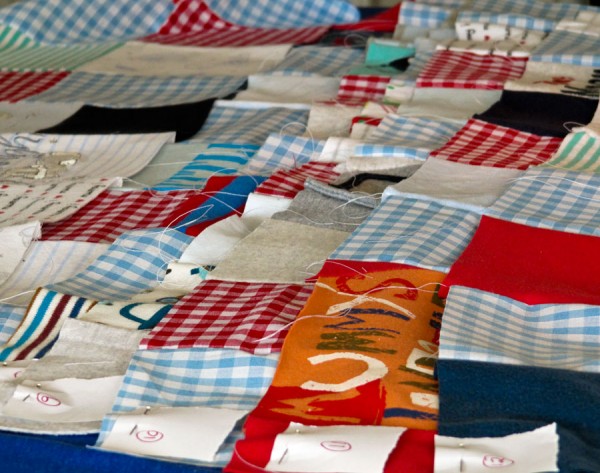 … all ordered and numbered as the stitching began!
I used blue and red gingham squares to fill in the gaps and to tie all the colours and patterns together … we decided on a red gingham border, plain blue binding and blue gingham on the reverse side.
And this is how it turned out!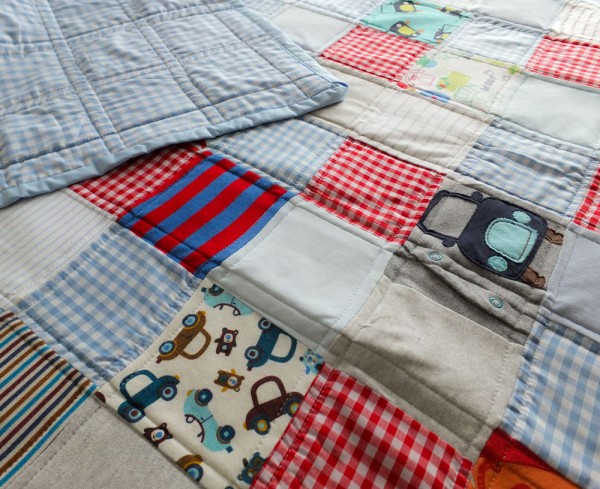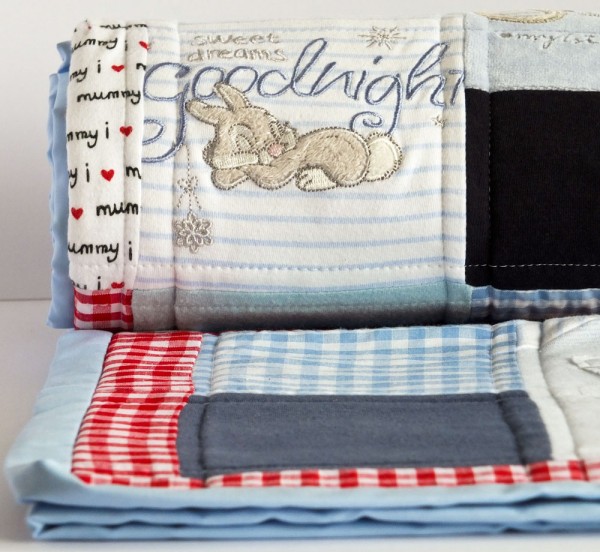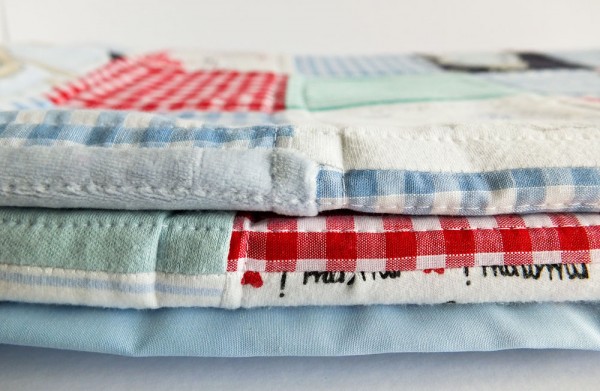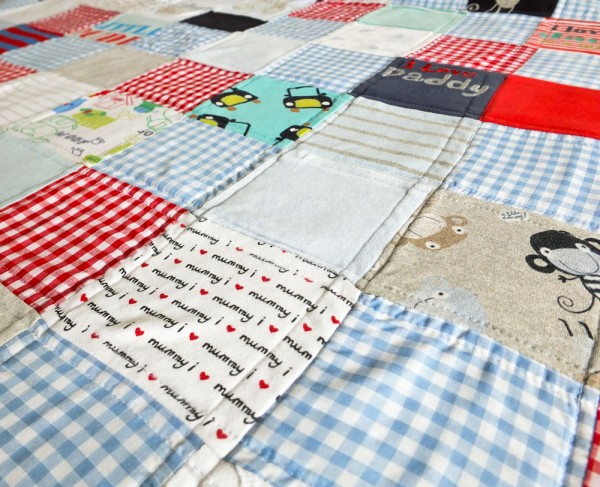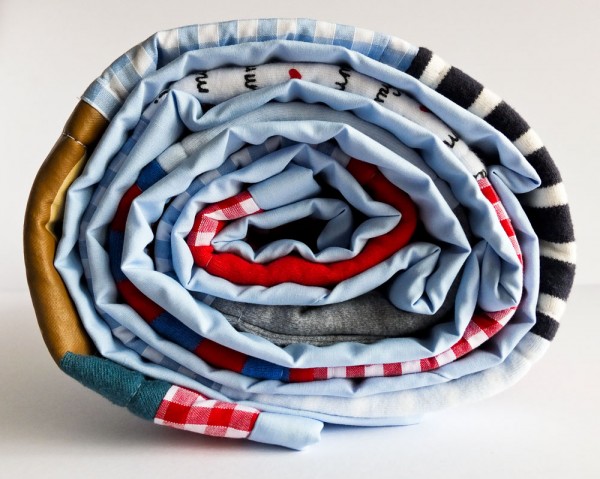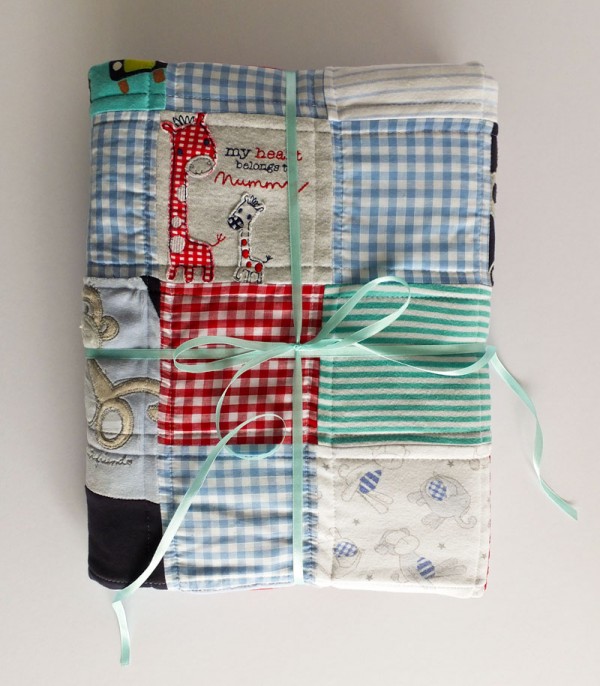 For a first attempt I feel pretty pleased! And I learned a lot about working with stretch fabrics too!!
And I am also glad to share that my friend and her Mum were all smiles when I delivered it to them. Hoorah for that!